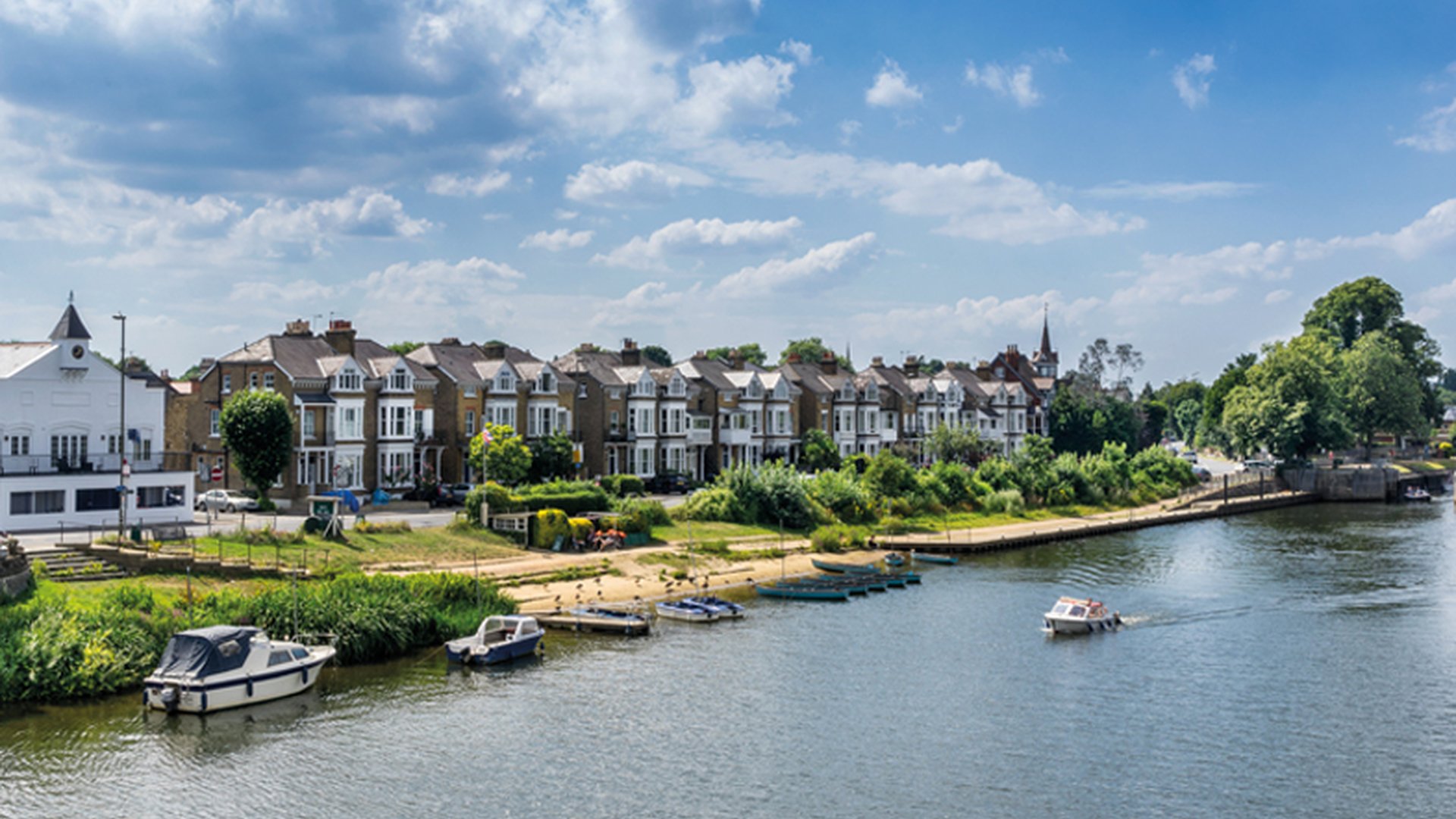 To see points of interest and information on local schools, please use the buttons at the bottom of the map.
Customer Reviews of Thames Ditton Marina
Thames Ditton Marina Customers have rated our service as 5/ 5, based on 57 reviews.
We are midway through buying our first houseboat through Waterview. It's a completely different process from buying a house, so we are both excited and nervous. Martin has showed us round so many houseboats in the last four months, he feels like part of the family. He has always been really accommodating and appears to love what he does. Martin lives on the river, so he has some useful insights and you can be comfortable that he knows what he is talking about. Max, Kirk, and Chloe have been brilliant. Be warned, they won't let you rest on your laurels. They chase both us and the seller, to make sure that we have done what we have meant to and they are always on top of their own tasks. This is exactly what we want, as we would like to be moved in ASAP, so we don't want any hold ups. All in all a professional, dynamic and friendly company. When we come to sell, we will be using them.
Mr.AF Jan 21
Max has been a consummate professional on behalf of Waterview in negotiating and managing the sale of our property. We had a high number of leads from Waterview which quickly turned into an offer. Max handled the selling process very well and is now diligently and proactively ensuring that our sale completes quickly. Highly recommended!
Mr.DA Jan 21
Kirk was very professional in showing us around the properties that were on offer; he made sure it was covid secure and ensured the viewings were done in the safest way possible, which was much appreciated.
Mr.RJ Jan 21
Max at Riverview sold our property recently. We decided on a Tuesday to list, before it hit the market, we have a number of viewings and we accepted an offer the following Monday. So far, excellent salesmanship but here's where the real level of excellent service begins. Due to an error, the sale was not easy but Max was unfailingly helpful, available at all time sand he was relentless in following up on all the loose ends of the transaction. I, like many had a underwhelming view of estate agents prior to dealing with Max. Waterview are lucky to have him.
Ms.HH Jan 21
Property was on the market for less than a week before we had about 10 viewings arranged. All the staff are really professional and very responsive to all requests, questions etc.
Mr.RB Jan 21
We are buying a riverside property and hoping to complete in Feb 2021. To date the service and communications from Waterside have been excellent. Fingers crossed for a successful completion!
Mr.AW Dec 20
Kirk, Soren and Max have always been happy and understanding from viewing though to all areas of correspondence. Thanks guys, have a great Christmas.
Mr.JH Dec 20
Waterview and Max are very proactive - I have been looking for a holiday home for some time and I dither as to what I am actually looking for and how much I want to spend - Max always brings to my attention properties coming to market, which are far and few between in the area of my search. He has been a source of great knowledge of the area.
Ms.FF Dec 20
Excellent service from this agent, very responsive and willing to go the extra mile. Max in particular is highly professional, and an excellent person to work with.
Mr.JS Dec 20
A great personal service. We're looking for a home by the river and have specific needs. Waterview are great and only contacting us with suitable properties.
Mr.GP Nov 20