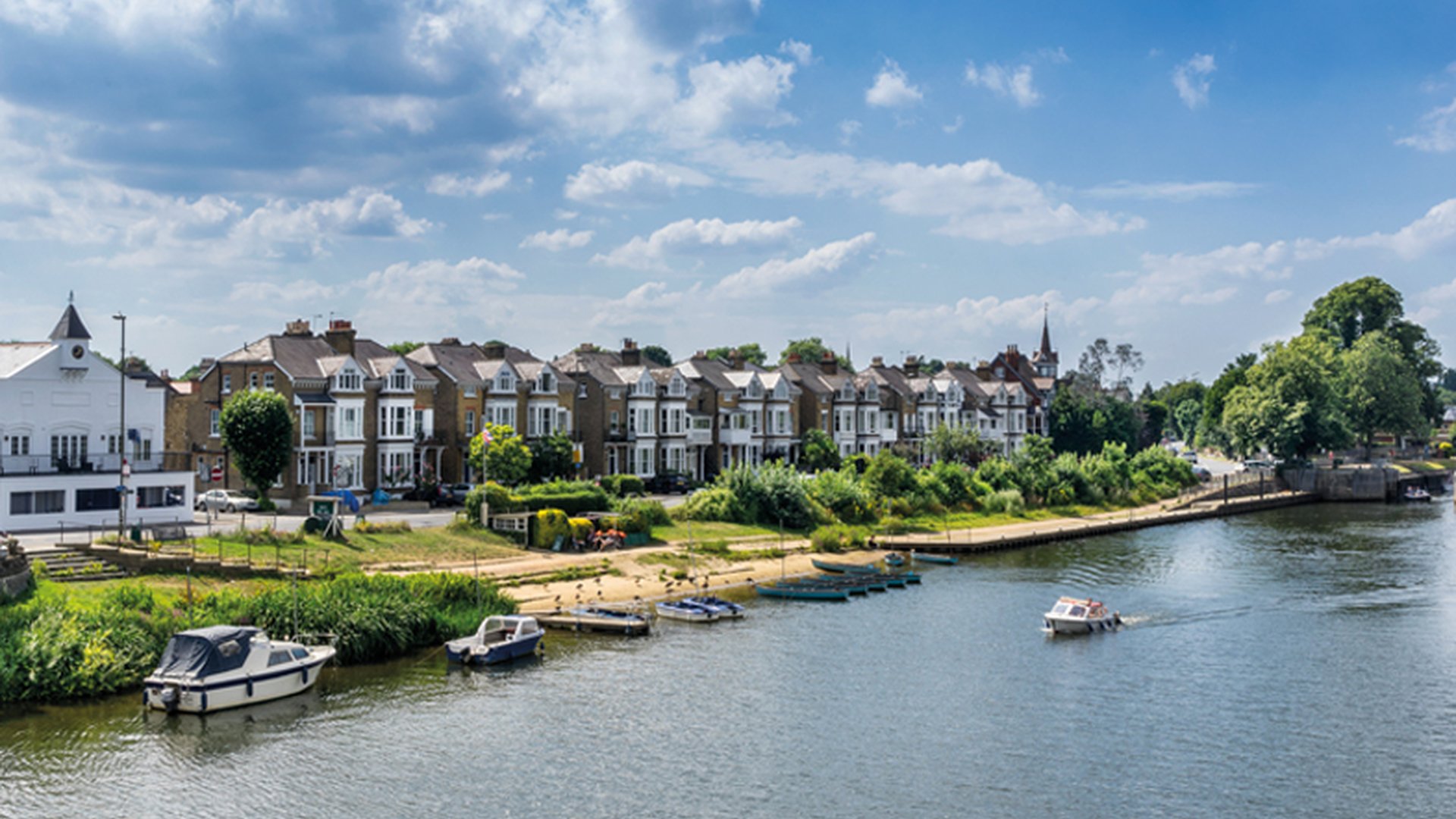 To see points of interest and information on local schools, please use the buttons at the bottom of the map.
Customer Reviews of Thames Ditton Marina
Thames Ditton Marina Customers have rated our service as 5/ 5, based on 41 reviews.
I would just like to say how impressed I was with Waterview Estate Agents. I felt that they cared. I was listened to and treated with respect which is something that seems to be lacking with some companies lately. Kirk, especially went above and beyond to help me with my search and talk me through the formalities. I really appreciated it and would recommend them in a heartbeat. Thank you Waterview for making my experience so enjoyable and stress free.
Ms.KS Jul 20
Would recommend these guys. Very informative and know the local market inside out. Thanks for making such a stressful period so seamless. Top marks!
Mr.KS Jul 20
Fantastic service. A company I would certainly recommend. Max, in particular, was extremely helpful in understanding my busy work schedule. His willingness to move appointments at a late notice was greatly appreciated. He was extremely professional and his in-depth knowledge of riverside properties made us feel we were in the right hands.
Mr.JC Jul 20
I would highly recommend the Team at Waterview. Their in depth knowledge of riverside properties meant they secured the right buyer at a great price quickly. I also used their recommended solicitors and so did my buyer. The transaction went through in less than 6 weeks with a chain and was stress free, amazing!. Thank you again to the Team, in particular Soren and Kirk. I will be recommending you to anyone who may need your service in the future.
Ms.NG Jun 20
Great service from Kirk; he kept up communication across all parties over a period of 4 months during what was a pretty challenging sale. He also went out of his way to support us when we were having difficulties with a purchase.
Ms.JM May 20
I am currently dealing with Max at the Thames Ditton branch, and found him to be very informative, professional and helpful. I am at the early stages of selling/buying transaction and so far I am feeling confident and happy with the help from Max and the team at Waterview. I would highly recommend Waterview.
Ms.VC Apr 20
I have just moved from Leicester down to Chertsey and relocated with work. As I was changing my job and re locating I still wanted a similar lifestyle to Leicestershire which is overlooking the water. Since I spoke to Waterview they showed a wonderful selection of properties in the area and I have now just completed on a house with direct river access. The viewing to the completion was such a smooth process and I can't thank Kirk enough. He recommended fantastic solicitors and kept me updated throughout and worked tirelessly to achieve my complicated completion dates. Very impressed and highly recommend!
Mr.DD Mar 20
Kirk at Waterview, Thames Ditton was professional, polite and strong on communication. The first viewer he introduced to my property was of high calibre and led to a very satisfying sale. I recommend Kirk and his team at Waterview, Thames Ditton highly.
Mr.RR Feb 20
It is safe to say that without tireless effort from Kirk our chain would have fallen through. He went above and beyond, being asked to assume responsibility for more than just his own sale. We were 2 down in the chain but still ended up relying on his proactivity and resilience to help us through what became a very painful process. This culminated in him even driving all the way to Exeter and back in an evening to make sure that we could all still exchange the following day! Remarkable effort that we appreciated so much. Great to work with, even if he wasn't even our estate agent!
Mr.NT Jan 20
A big thank you to Kirk at Waterview for his expert negotiating skills. A really difficult chain and Kirk worked tirelessly to find a way through for all. He kept us updated at all times, communicated across the chain and went over and above to get us to exchange. It has been a pleasure dealing with him and a big thank you for the understanding and empathy shown in some hard moments. I would definitely recommend Kirk and Waterview for their dedication, knowledge and proactive approach.
Ms.ST Dec 19